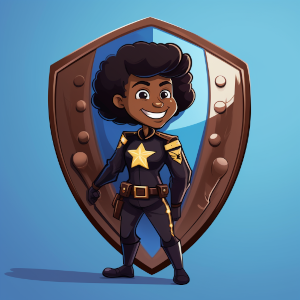 At TheGolfingTrucker.com, we are committed to safeguarding your privacy and providing a seamless shopping experience. This Cookie and Privacy Policy outlines how we collect, use, and protect your information, as well as your choices regarding cookies and communication preferences.
1. Cookies:
We use cookies to enhance your experience on our website. Cookies are small text files that are stored on your device when you visit our website. They serve several essential functions:
Necessary Cookies: These cookies are necessary to allow you to browse our website, use its features, and access secure areas. Without these cookies, the website may not function correctly. However, these cookies do not personally identify you as a visitor to our website.

Analytics Cookies: We use third-party analytics tools, such as Google Analytics, to collect anonymous data about how visitors use our site. These cookies help us analyze website traffic, measure the effectiveness of our internet advertising campaigns, and improve our services.
2. Email Newsletter:
We offer a monthly email newsletter to provide you with information about new products, promotions, and coupon codes. Subscribing to our newsletter is completely optional, and you can opt-in during the checkout process or through our website. You can also choose to unsubscribe from the newsletter at any time by following the "unsubscribe" instructions included in every email.
3. Information Use:
We collect and use information to provide you with the best shopping experience possible. This may include:
Processing and fulfilling your orders.

Communicating with you regarding your orders, inquiries, and customer support.

Personalizing your shopping experience.

Sending you important updates about our website, policies, or promotions, if you have subscribed to our newsletter.

Analyzing data to improve our website, products, and services.
4. Data Sharing:
We do not sell, rent, or share your personal information with third parties for marketing purposes. We only share your information with trusted service providers, such as payment processors and shipping companies, to fulfill your orders and provide essential services.
5. Security:
We implement industry-standard security measures to protect your information. However, no method of transmission over the internet or electronic storage is entirely secure, and we cannot guarantee the absolute security of your data.
6. Your Choices:
You have the following choices regarding your information:
You can disable cookies by adjusting your browser settings, but this may affect your browsing experience.

You can unsubscribe from our newsletter at any time.

You can contact us to review or update your personal information.
By using TheGolfingTrucker.com, you agree to our Cookie and Privacy Policy. We reserve the right to modify this policy as needed. Please review it periodically for any changes. If you have any questions or concerns about our policy or your data, please contact us via our Contact Us page.
Thank you for choosing TheGolfingTrucker.com. Your privacy and satisfaction are our top priorities.
Effective – October 1, 2023