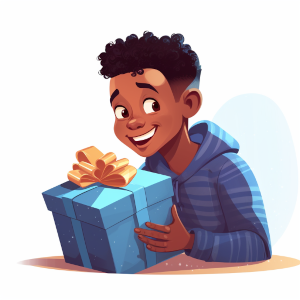 Personalize Your Purchase with Us!
At TheGolfingTrucker.com, we believe that your shopping experience should be as unique as you are. That's why we're thrilled to offer personalized options for most of our items, allowing you to make your purchase truly one-of-a-kind.
How Does it Work?
Explore Our Selection: Browse our diverse range of products and find the one that catches your eye.

Contact Us: Before placing your order, simply head over to our "Contact Us" page. Tell us which item you'd like to personalize and share the specific details of your customization. Whether it's a name, a special date, or a unique message, we're here to bring your ideas to life.

Let's Collaborate: Our friendly team will get in touch with you to discuss your personalization request in detail. We'll ensure that your vision aligns with our capabilities and provide you with a quote for the small extra charge.

Get Creative: Once we've agreed on the details, it's time to get creative! We'll work diligently to bring your personalized item to perfection.

Place Your Order: After finalizing the personalization details, you can confidently place your order. We'll ensure your personalized item is added to your cart.
Why Choose Personalization?
Unique Gifts: Personalized items make for exceptional and meaningful gifts. Surprise your loved ones with a gift that's tailor-made just for them.

Express Yourself: Show off your personality and style by adding your personal touch to everyday items.

Memorable Moments: Commemorate special occasions like birthdays, anniversaries, and weddings with a personalized keepsake.

Corporate Branding: Customize items for corporate events or promotional giveaways to leave a lasting impression.
At TheGolfingTrucker.com, your satisfaction is our top priority. We're excited to collaborate with you to create something extraordinary. So, don't hesitate to use our "Contact Us" page and let's start personalizing your purchase today!
Examples of Personalized Items