Be part of The Golfing Trucker family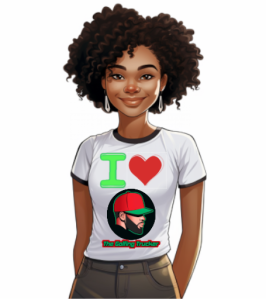 At The Golfing Trucker, we believe in the power of trust and transparency. We understand that in the vast world of online shopping, building confidence is key. That's why we've taken a unique approach to showcase our commitment to authenticity. Most companies will repost your photo on their social media page. Our goal is to have every product photo on our website feature an actual customer.
After you receive your carefully curated item(s) from us, we invite you to become a part of our community by sharing a high-quality photo featuring you & your purchase. By doing so, you're not just modeling our merchandise; you're becoming a vital voice in our story.
If selected, your photo(s) will be proudly displayed on our website, serving as a testament to the real experiences of our valued customers. This is more than a marketing strategy; it's a genuine effort to build a community of trust and camaraderie.
By consenting to be a part of our promotional efforts, you're not just endorsing our products – you're telling new potential customers that The Golfing Trucker is more than just an online store; we're a real business with real customers who trust us.
So, let your pictures do the talking, and let's build a community of confidence together. Thank you for being a part of the The Golfing Trucker family!